Mattresses

(click on images to read more)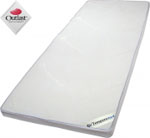 Temperamed mattress moulds to your body's contours with great relief and also features Outlast ® technology that provides the optimal individual's body temperature, not too hot or too cold, just right.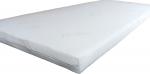 A true pressure relieving and temperature sensitive mattress pad that shapes itself after the body heat. The mattress has a thickness of no less than 8 cm, 10-year guarantee and high quality! Suitable for all types of back and hip problems, and for all who wish to improve sleep quality.
A good alternative to Tempur mattresses but half the price.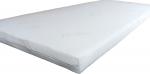 Ergo Bas is a 7 cm thick temperature sensitive mattress made of real pressure-relieving material. It is slightly firmer/harder than the Orto mattress.
Product Comparison of pressure-relieving mattresses:
Brands:

Price for 80x200cm

Materials Quality
(density)

Outlast ® temperature-
regulatory cover (with proven efficacy)

Free home delivery in the Stockholm area

Thickness of the viscoelastic cell material

Guarantee


Tempur



5795 SEK

about 85 kg/m3

No

No

7cm

15 years


Temperamed



3700 SEK

about 85 kg/m3

Yes

Yes

7cm

15 years


Ergo Orto



2900 SEK

about 70 kg/m3

No

Yes

8cm

10 years


Ergo Bas *



1820 SEK

about 50 kg/m3

No

Yes

7cm

10 years

* Ergo Bas is supplied vacuum packed with a removable inner cover of pure cotton. You can buy an external cover for 300 SEK.